Club Calendars
Are you interested in learning more about our club? Why not attend a meeting or visit us at one of our upcoming community service projects? We'd love to meet you!
***HOLIDAY GREENERY FUNDRAISER–Local Delivery Has Arrived–Extras Are Sold Out (YAY!)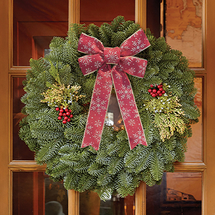 November 23, 2022 — Past President Teresa Tyler submitted the order to Sherwood Farms on November 2 and the Local Delivery items have arrived (16 boxes). Kiwanians have bee notified and they are arranging to pick them up and are delivering them to their customers. SOLD OUT Because they are coming in case lots, we have a limited number (SOLD OUT) of beautiful Holiday Greenery items for sale. These items have already been paid for by the Club and will need to be sold in order for us to avoid a loss. The Direct Delivery items will come to customers here and all over the United States in the two weeks before Christmas. Last year, our customers were very happy with the freshness and beauty of the Holiday Greenery they received.
This fundraiser allows Kiwanis to maintain our SLPs (four High School Key Clubs, a CKI at UVA, and an Aktion Club at Innisfree Village), two Youth Baseball programs (Central Little League and Buddy Ball in Greene County), and several other programs which are not covered by our Signature Projects. SOLD OUT It's not too late to purchase Holiday Greenery from the extra items (SOLD OUT) that will arrive before Thanksgiving. Contact us for list of items available. (SOLD OUT) Also, please do consider making a donation to this fundraiser (by check or using the Square site link) to help us attain success.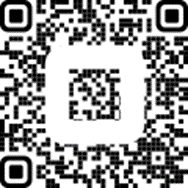 https://square.link/u/1Ey6YgMe
*** Two Volunteer Opportunities Left for November:
Monday, November 28 is a fourth Monday and an opportunity for a Service Work Night. I have talked with Lexie Boris at Piedmont CASA and she said they would love to have a visit from Kiwanis and K-Family volunteers (as we did last year) to help them with a special holiday mailing that they need to get out. Many hands make light work, so we hope many Kiwanians (or K-Family members) will decide to come to PCASA headquarters at 818 East High Street (park around back off 9th Street) at 6 p.m. to knock out this task. We will have a meal available for everyone once the task is done. (By the way, if you have any decorations that we can use to decorate the Ronald McDonald House Christmas Tree at the Marriot Residennce Inn on Nov. 29, please bring them to this work night at Piedmont CASA or let Eric Lamb or Cheryl Kirby know what you have, so they will know what we have to work with.)
Tuesday, November 29, 10 a.m. – 12 noon. In support of the Ronald McDonald House, Kiwanis has signed up as a Club to adopt and decorate a Christmas Tree to be among other decorated trees on display at the new Marriott Residence Inn (at West Main and Ridge Street) from December 3 until December 14. People will visit and have a chance to purchase a ballot and vote for their favorite tree and participate in a silent auction to purchase the tree. And all the funds raised go to benefit the Ronald McDonald House. On Tuesday morning Nov. 29, from 10 until noon, Kiwanians and K-Family members are invited to participate in decorating the tree which we have adopted. President-Elect Cheryl Kirby and District Governor-Elect Eric Lamb are heading up this fun holiday effort. Please bring along any ornaments, decorations, toys, tinsel, anything that you feel would make an attractive statement about Kiwanis and our support for the children of our community. Especially noteworthy would be using the blue and yellow or gold colors of Kiwanis International. (By the way, if you have any decorations that we can use to decorate the Ronald McDonald House Christmas Tree, please bring them to the work night on Nov. 28 at Piedmont CASA or let Eric Lamb or Cheryl Kirby know what you have, so they will know what we have to work with.)
*** Schedule of Meetings, Vol Opps, and Events for December:
Friday, December 2, 11 a.m. – 1:00 p.m. The Jefferson Area Aktion Club has signed up to volunteer for Toy Lift in the "Warehouse" (the old Sears store in Fashion Square Mall) on Friday, December 2, from 11 a.m. to 1 p.m. We will have five or six Aktion Club members plus two counselors and Kiwanians Dana Douglas and Jim Hart. It would be great if we could get thee or four more Kiwanians to come out for at least part of the time to work side-by-side with the Aktion Clubbers. We will be working indoors sorting the tremendous amount of toys in the hge space that was the old Sears store. Perhaps we can get enough Kiwanians there to complete an Interclub. K-Family members are welcome too.
Monday, December 5, 6:30 p.m – 8:00 p.m. at Pilgrim Baptist Church. The program will be presented by the president of the Kiwanis Club of Charlottesville Foundation, Ed Schmitz, who has invited a representative of the Charlottesville Area Community Foundation (CACF) to explain how the establishment of a permanent endowment managed by CACF will ensure that the Kiwanis Club of Charlottesville will be in a position to continuing doing the good work it has done in support of the children and youth of our community well into our second century. You will have a chance to ask questions about the various ways you can make an impactful and tax-deductible gift to this endowment fund–especially now during the holiday season and during the end-of-year planning period.
Monday, December 12, 10 a.m. – 12:00 p.m. Christ Community Church, 329 Riverside Avenue. Kiwanians are invited to help Kiwanian Richard "Van" Van Arsdale who is a Good News Jail & Prison Ministry Chaplain at the Albemarle-Charlottesville Regional Jail put together 500 "Hope Packs" for the men and women at the jail. Five Kiwanians helped out last year working an assembly line alongside about 25 members of Christ Community Church. We packed 300 bags in about 45 minutes. Chaplain Van would love for his fellow Kiwanians to join the Packing Party and be a part of sending hope to the forgotten men and women behind bars.  Kiwanis Object #1 states: To give primacy to the human and spiritual rather than to the material values of life. 
Monday, December 12, 6 p.m., is our December club board meeting. This meeting will be on ZOOM and the link will be provided to Kiwanis members in the weekly missive.
Saturday, Dec. 17, 10 a.m. – 6 :00 p.m. Kroger Rio Hill. Kiwanians are back in person staffing the kettle for The Salvation Army. We have enjoyed working this busy location in recent years (until the pandemic–when we resorted to filling the "virtual" kettle.) Jim Hart will circulate a sign up sheet with opportunities for Kiwanians to sign up for one-hour shifts (or two-hours if you can)–we'd like to have two Kiwanians (or K-Family members) at each shift for fellowship and security. Please save the date and let Jim Hart know what shift you can take.
Tuesday, December 20, 6 p.m. until 9:30 p.m. Carmello's Italian Restaurant in 29th Place Plaza. Instead of the Monday evening speaker meeting, Kiwanis will have its annual Christmas Party. Details about the menu and agenda for the evening will be forthcoming.
Monday, December 27, NO MEETING Merry Christmas! Monday, Jan 2, 2023. NO MEETING Happy New Year!